Testimonials
Some quotes from my happy clients!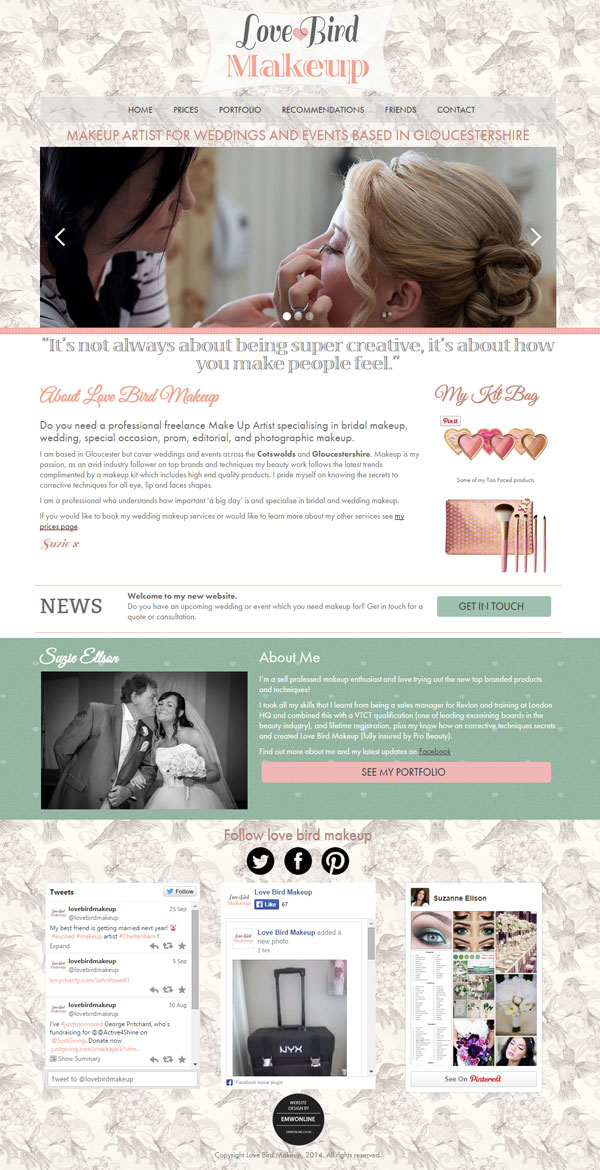 "I found Ellie to be friendly and she has created an exceptional and bespoke website. What I love is that she really understood my vision but also came up with ideas she knew I would like and my target audience. Emails are always replied to quickly and ideas we can bounce off each other, the company have even gone further in branding my stationary and helping with creating excellent visual adverts. I am a very happy customer and very excited where my business is developing with Ellie's guidance and know how. Not looking back but forward with this company. Thank you so much."
Suzie | Lovebird Makeup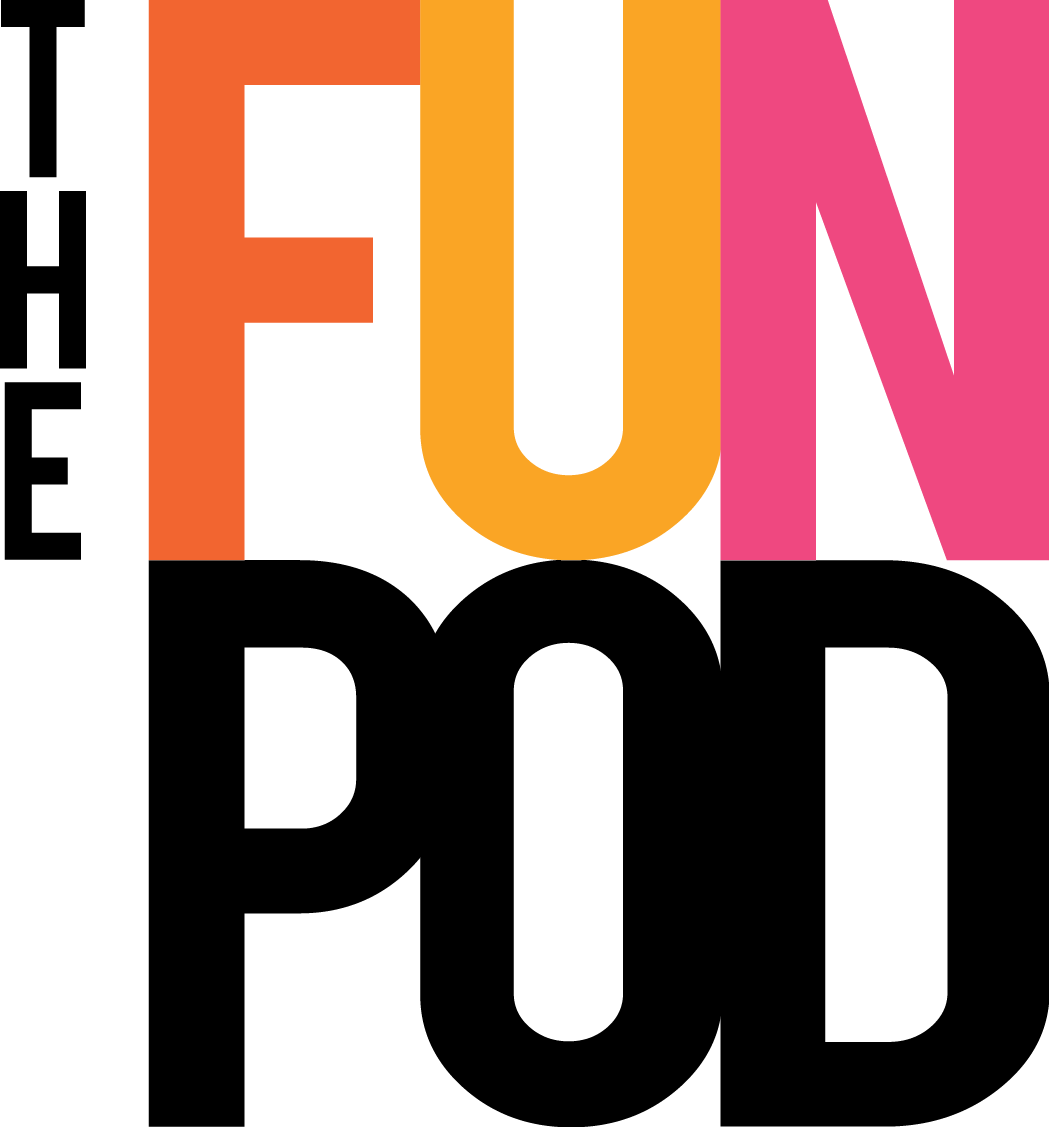 "Thank you Ellie for all the great work you've put into our Fun Pod website. As with all great things the proof is in how effective our site has been in promoting our business but also getting bookings. We're sure you'll be pleased to know that over 25% of the bookings we have received have come directly through enquiries through Google searches - helped by the fact that we're top of Page 1. As a growing business this has a huge impact to our immediate status and ongoing growth.

We've had compliments from customers on the quality of the website, in particular when they have compared to other Photo Booth sites. Their comments are particularly positive about the ease of navigation and overall design scheme. Ourselves - we love the Fun Pod branding which is becoming recognisable to potential customers and suppliers. Thanks again for all your hard and effective work. We're looking forward to seeing the web design plans for the next Fun Pod phase."
Ian | Fun Pod Photobooths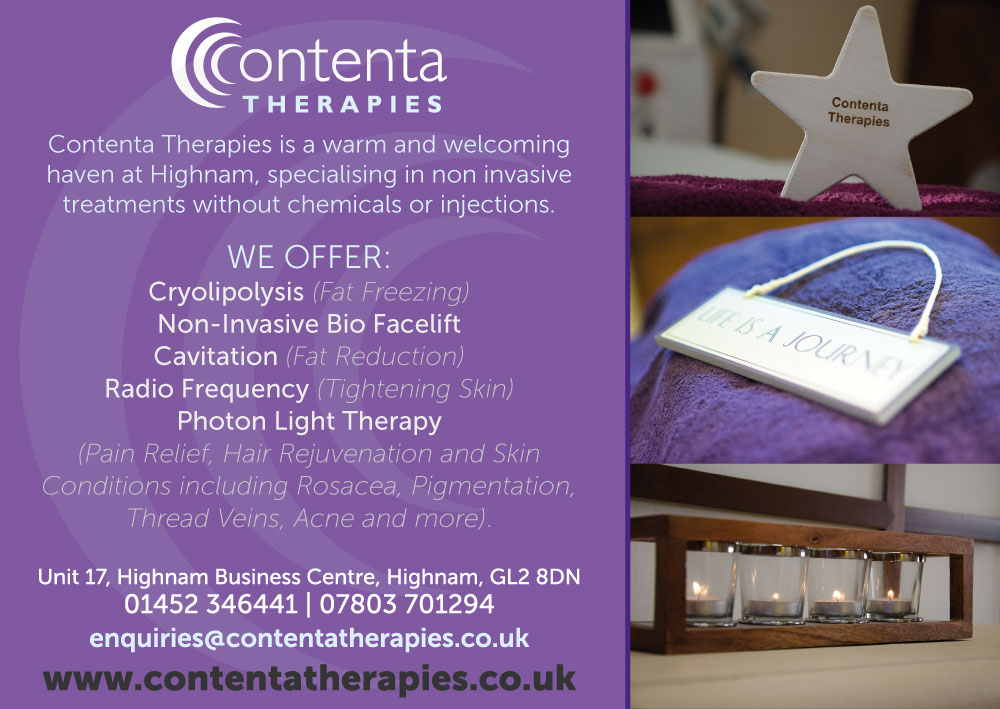 "Ellie put me at ease as soon as I met her. I'm delighted with her design work, she totally got what I wanted when I didn't even know what it was and one of the people I can totally rely on for my business. 

I will be using her in the future for my website next too as I know she will add value and drive clients to it. Very highly recommended!"
Mel Janes | Contenta Therapies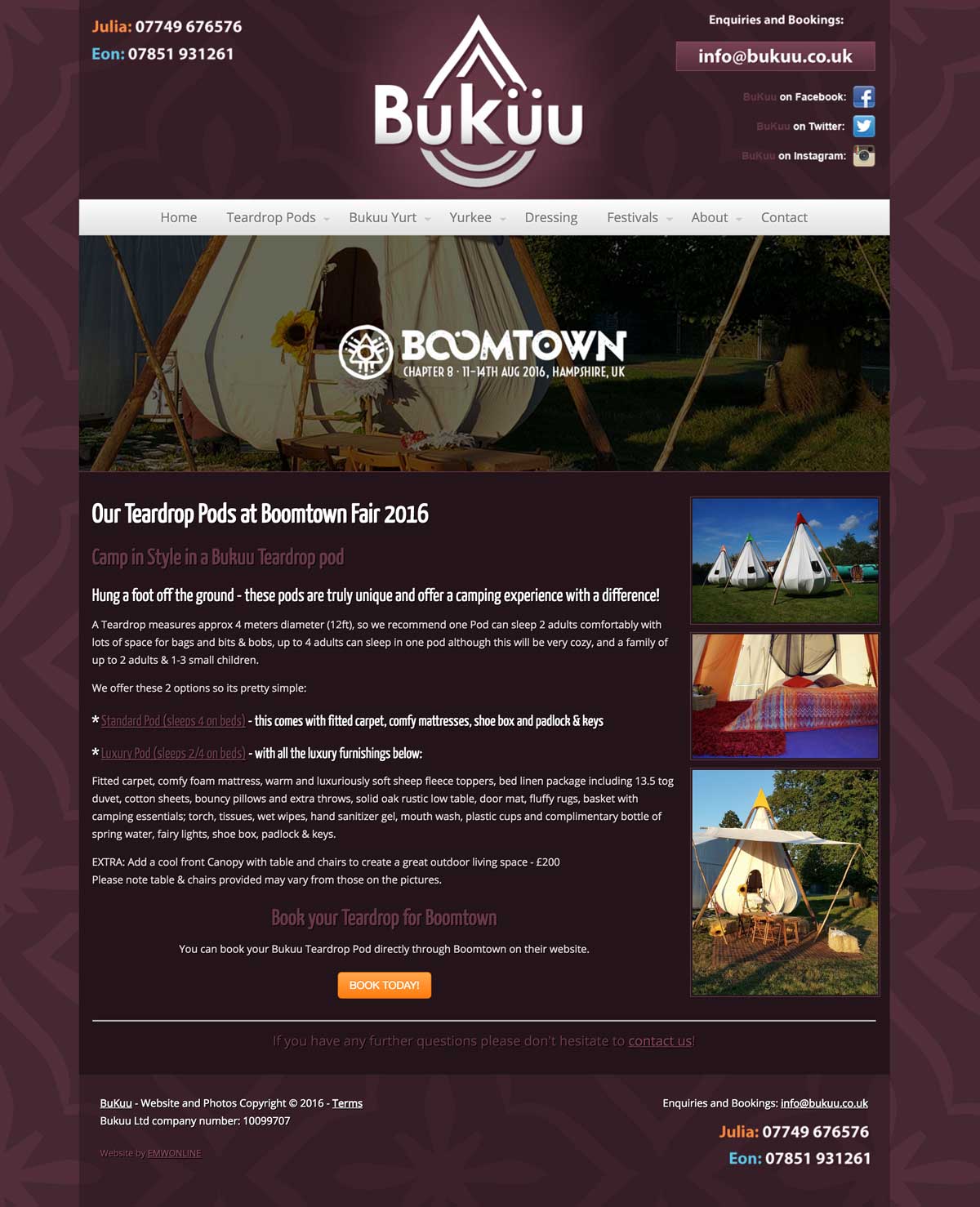 "I met Ellie through a friend of mine who highly recommended her.   

Ever since our first meeting Ellie has being very friendly, very efficient, very patient, and has helped build my website exactly how I wanted. We are very happy with Ellie's work, and have recommended her to all our friends.  We definitely will carry on with Ellie and EMWonline for the foreseeable future."
Julia | Bukuu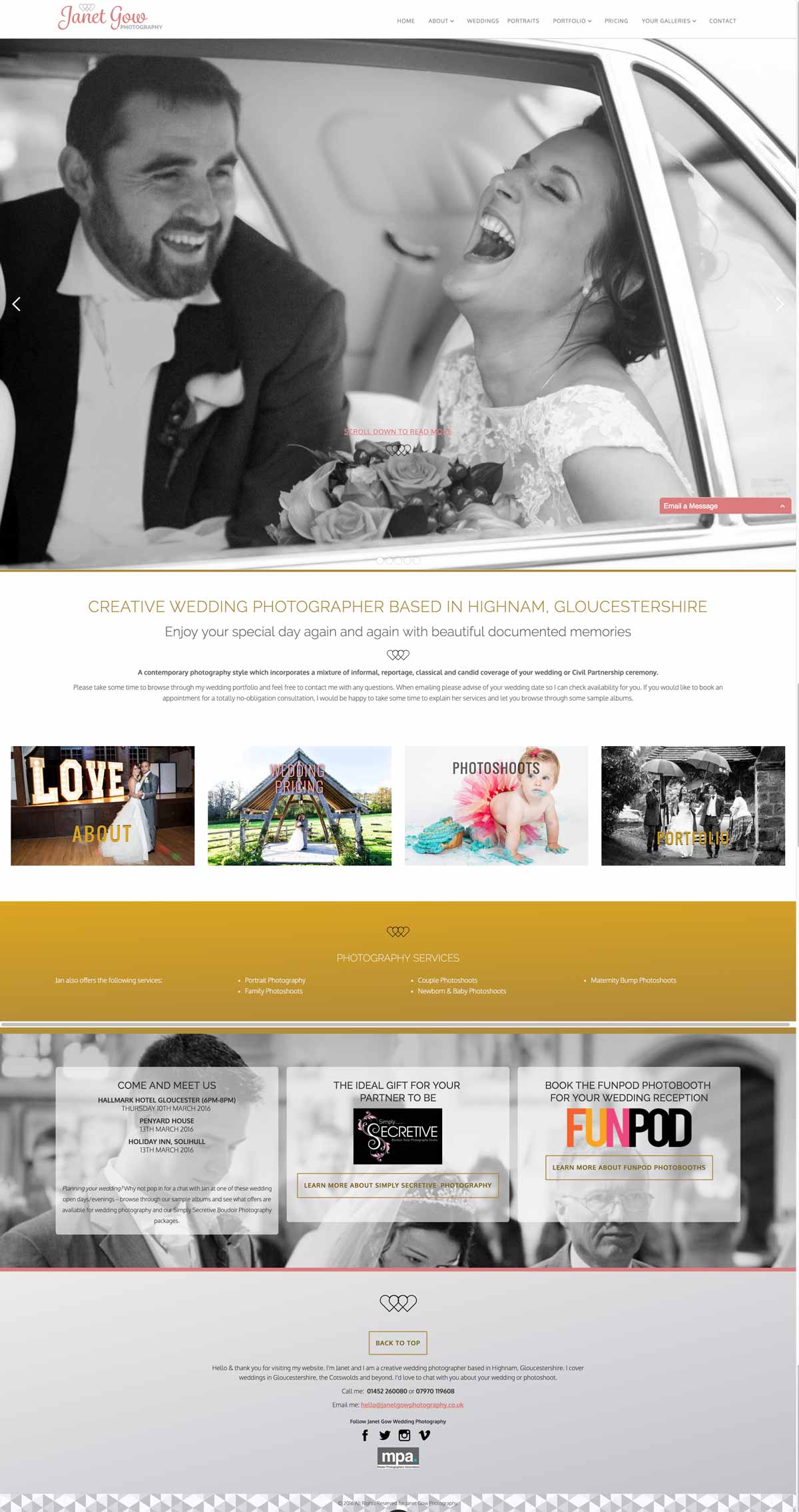 "Ellie rewrote my wedding photography website for me at the beginning of 2012 and got the site onto page 1 of Google in record time. I have had so many compliments about the site that I have now asked her to write one of my other websites. I couldn't be more please with the service I received and have recommended EMWONLINE to all my business contacts."
Janet Gow | Janet Gow Photography (formally Blenheim Weddings)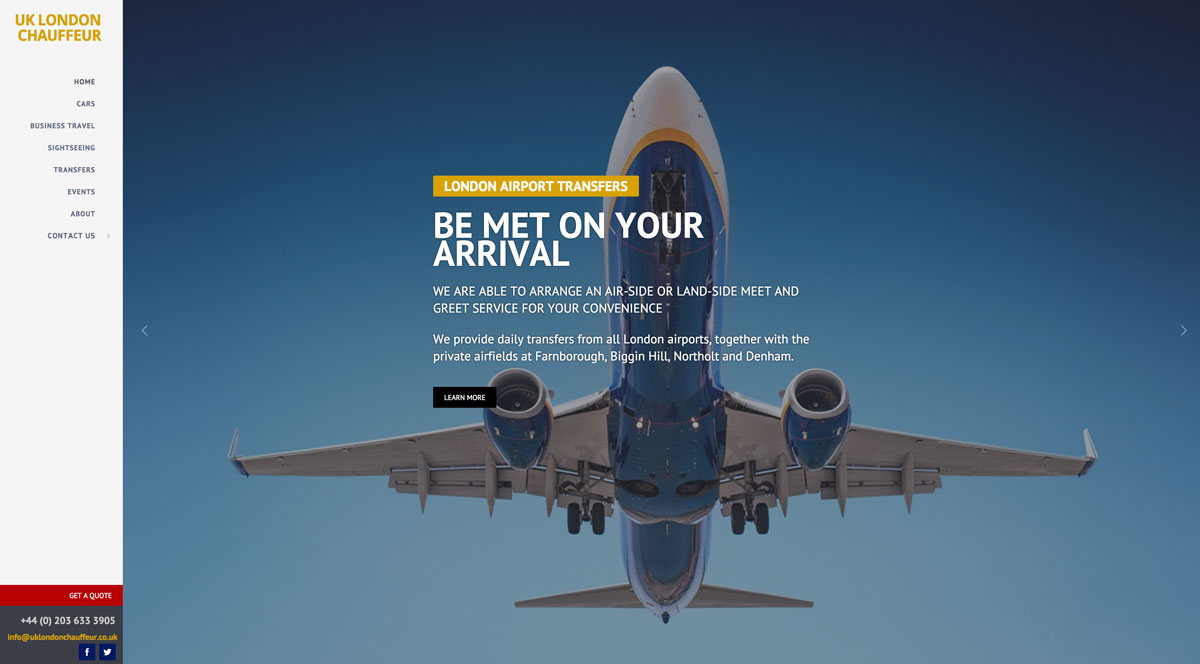 "We have been using Ellie's service (emw online) for around 5 months now. Ellie started from scratch with us which included web design, SEO work along with our Google ad campaign. Nothing is a problem. Phone calls and emails are always dealt with promptly without fuss and she is a pleasure to deal with. We have tried numerous web designers/seo companies over the years but have never had such a successful response as we have now. I highly recommend EMW online."
Simon Klass | UK London Chauffeur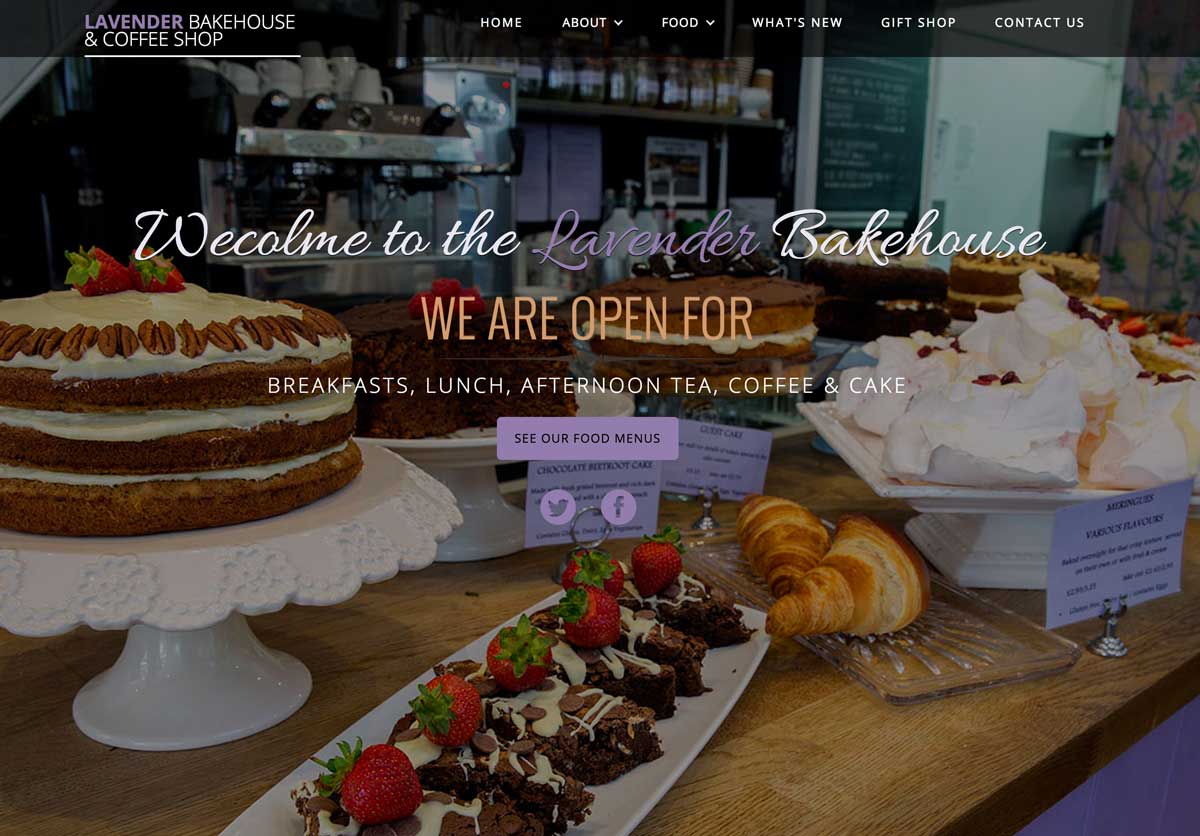 "I could not be more happy about the website, we get numerous comments about how good it looks and the information is great. Nothing is too much trouble for EMWONLINE the most helpful company we deal with and always trying to improve what we do. We have recommended several people to use them and they have all come back and said it was the best thing they have ever done to promote their business! Cant say enough about how good this company is!"
Tina | Lavender Bakehouse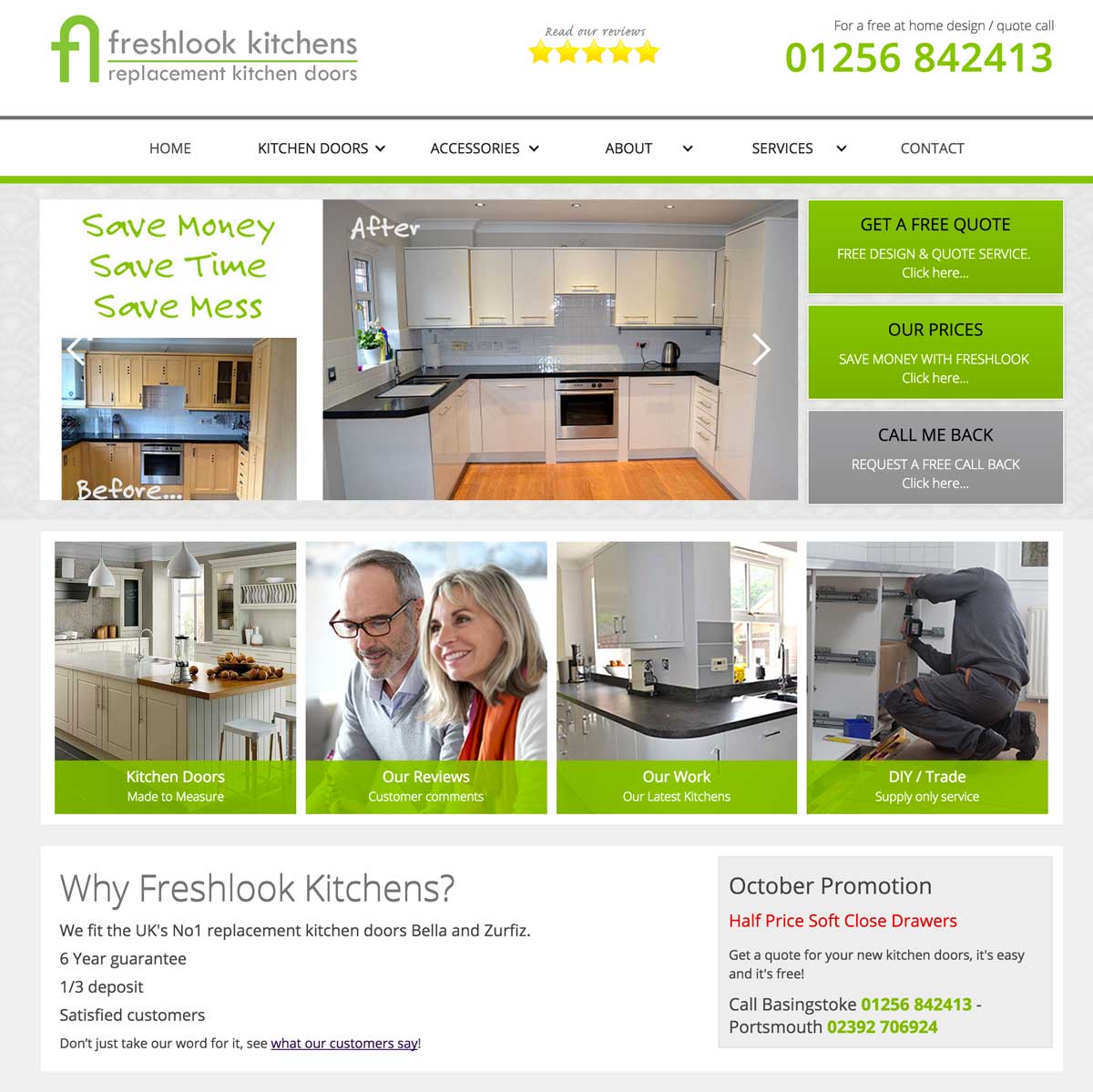 "EMWONLINE developed a great web site for us. We are getting lots of positive comments from our customers and it is generating twice as many leads as our old website. Thank you to EMWONLINE for listening to our requirements and producing the site we wanted for our online kitchen business Freshlook Kitchens."
Jim Stock | Freshlook Kitchens
"Ellie has been working for me for over two years now and has revolutionised how my business runs, as well as creating stylish and effective web marketing products and campaigns. My enquiries/booking level for www.millendmitcheldean.co.uk used to be entirely via the four main advertising holiday listing portals I am with, but now 50% comes direct from our websites. As a result of website re-launch, my enquiries level became so high that I was spending too much time replying to requests (we only have a finite number of weekends available in a calendar year). Having instigated an Enquiry Form with specific, useful fields of information, both in terms of what guests want and how they actually found our website, I have now decreased the amount of responses and have cut out time wasters... 
Likewise I used to offer guests catering packages from a sister company www.bordellobanquets.co.uk , and sent out an e-mailed menu. Now that we have a stylish and visually exciting website and we have discussed and targeted specific markets and focussed on the sort of guests we want, we have increased our business turnover massively and have great fun offering all sort of Mad Hatter's Tea Parties, Themed dinners, catering and cocktails, Burlesque and Can Can dance classes, Photo Booth, props hire and Boudoir photo shoots, and Arts and Crafts sessions to our up-market hen parties who stay at Mill End Mitcheldean. 
Ellie is fun, efficient and fast in her working through lists of 'things to do' and has been supportive on both a personal and professional level."
Liz | Mill End Mitcheldean & Bordello Banquets